Christening planners and catering company in Mallorca
Christenings in Mallorca that have been organised and catered by One Events are always handled with the greates of respect. Food prepared and served by experienced caterers in Mallorca.

Christening planners and caterers in Mallorca, Spain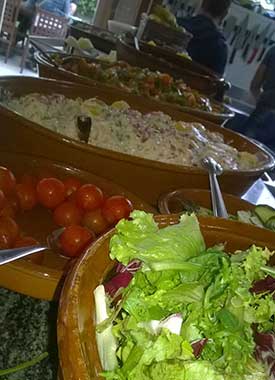 Christenings in Mallorca are an absolute joy for One Events to take part in and to provide the professional, timely service that is needed. With many years of experience handling christenings in Mallorca, always with the utmost profesionalism and respect for your family, the church and your guests. We have a large selection of canapés, tapas, and finger-food and can also provide all equipment, linens, waiting staff, flowers, decoration and marquees if necessary.
The full range of catering services for christenings in Mallorca are provided professionally and our event management team based in our offices throughout Spain and in Mallorca can pull together all aspects of any sized event in Mallorca , not only christenings.
Even if it is the first time you are organising a christening in Mallorca , we can assist you in all aspects. Our services extend far beyond professional catering and we can provide you with equipment hire and design, entertainment and accessories.
Christenings in Mallorca, when organised through One Events are always a success. For more information about organising or assisting you to plan a christening in Mallorca, please contact us.
Other christening locations serviced by One Events
Recently, we have assisted with the planning and catering of christenings in these locations: